Assessing the present condition of the ventilation system of container vessels
On-board survey of the cargo hold ventilation system. Measurement of duct volume flow rates and temperature distribution within the cargo holds.
Installation of temperature measurement sensors at proper locations of the vessel's cargo holds and validation of temperature temporal variation during an actual voyage.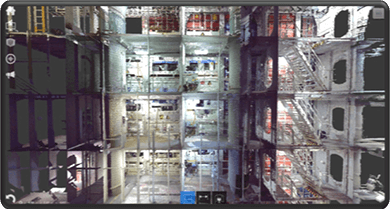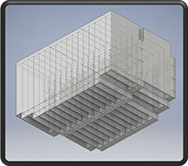 Improving the ventilation system performance for additional reefer containers carriage
3D modelling of each cargo hold. Conduction of CFD analyses for calculating temperature distribution and air flow velocity. Check for hot spots. Evaluate the additional ventilation capacity needed.
Calculation of the required ventilation capacity according to Class rules. Identification of proper locations of the ventilation ducts by conducting CFD analysis.
Design of modified final duct arrangement. Selection of appropriate fans. Finalisation of the proposed solutions. Preparation of technical documentation/drawings. Investigation of compliance of the proposed solutions with Class regulations.