BWTS RETROFITS FROM 3D LASER SCANNING TO DETAILED ENGINEERING
NAVAL-DME based on thorough experience in the field of BWTS retrofits developed a flexible process that utilizes the 3d scanning technology, and is capable to address all key aspects for a successful retrofit implementation.
Techno-economic study
Provides the right tool through a variety of regulations and technical solutions for BWTS system shortlist or selection.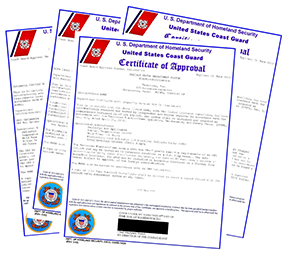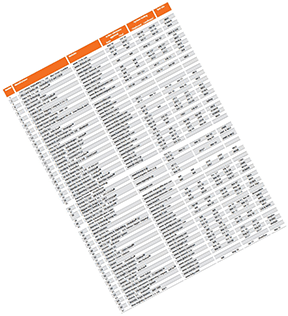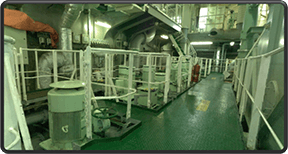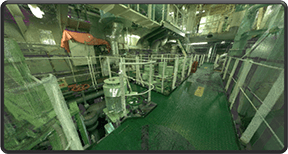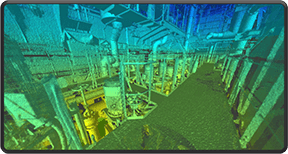 3D laser scanning and on board survey
A 3D laser scan survey captures all the available spaces in a fast and accurate procedure. Thus eliminates all uncertainties and allows at the next stage a detailed concept design.
Modeling and concept design
Processed 3D laser scan data enable us to generate several accurate models at the final location. As a result the ship-owner can shortlist or choose the optimum solution.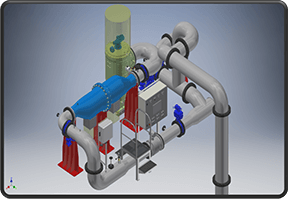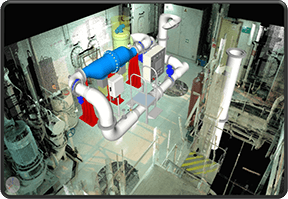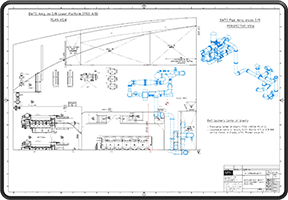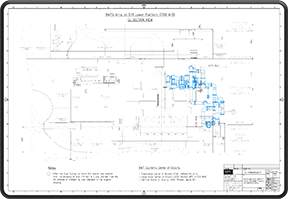 Detailed Engineering
The final selection is modelled in detail. All plans, BOMs and technical details (mechanical electrical etc.) are created for class submission.
Class Approval Process
NAVAL-DME undertakes the responsibility to monitor the whole class submission process until the final class approval.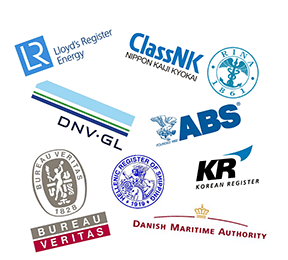 Prefabrication Process
3D laser scan technology and the latest design software make possible the high precision prefabrication, mitigating time consuming fitting processes.
SCRUBBER RETROFITS FROM 3D LASER SCANNING TO DETAILED ENGINEERING
The MEPC 70 determined that the sulphur content fuel oil used by ships globally is not to exceed 0.50% m/m as of January 1, 2020. Furthermore the recent MEPC 71 ruled out any possible delay of the 2020 implementation date. NAVAL-DME response to our customers demand was to expand the provided services to the scrubber retrofit sector. Our approach is focused on helping our customers navigate through this complex financial and engineering retrofit.